Starting in September 2021, Burning Love Outreach invites you, your family, and friends to join us for a Burning Love Moment podcast on life101radio.net. We will discuss many issues associated with drug abuse and addiction, as well as helping individuals overcome the difficulties of life.
I, Searita Jones, am the host of a Burning Love Moment podcast and the President and Founder of Burning Love Outreach. Along with my amazing co-host, Dr. Sylvia Shipman, CEO of Jubilee Community Development Corporation.
Our guests will share their stories and struggles with us so that you, our listeners, can be empowered to live your best lives. We will help a community of people move from a place of shame and embarrassment and low self-esteem to a life fulfilled with power and boldness through a relationship with God. The conversations will not always be comfortable, but we feel led to address all aspects of drug addiction and recovery.
Now periodically, I'll share my journey of being addicted to crack cocaine, which led to many unlawful acts resulting in numerous warrants being issued for my arrest. Our cohost, Dr. Shipman, a life and recovery coach, helps equip and empower individuals through total life-transforming events.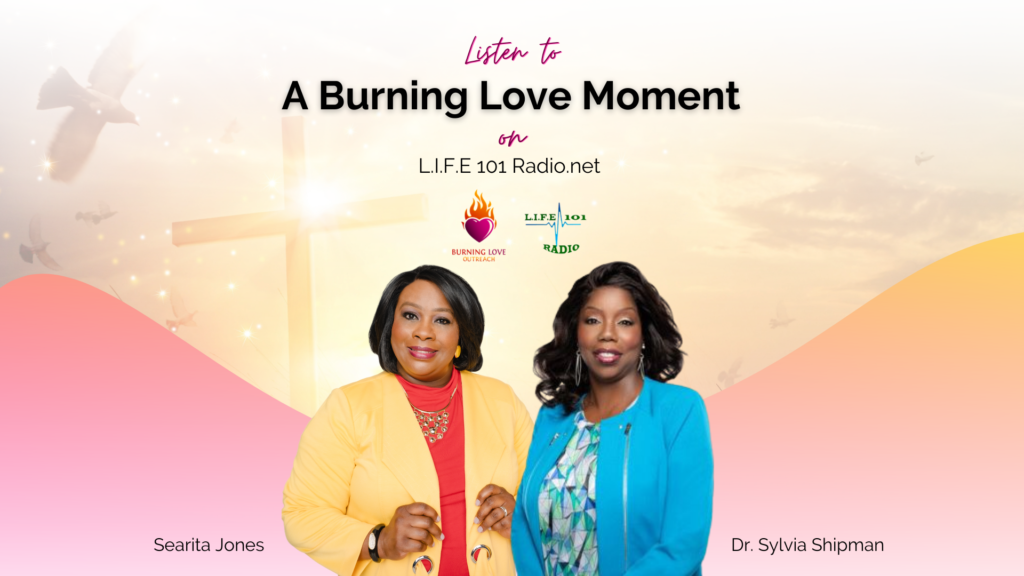 Are you suffering from substance abuse?
Are you struggling with difficulties in life?
Do you need help finding your way back to joy, peace, and happiness?
This podcast is for you!
We're here to help you and your family deal with these issues. Our podcast will inspire and affect positive change in your life.
Get ready for a Burning Love Moment!
Listen on https://life101radio.net/